Web Developer and Designer - Creating Web Solutions Like No Other
I'm Puneet Chawla. A Designer and Developer Making the Web a Better Home.
Offering the best website design and website development service, I'm a professional trainer, web developer and owner of a full-service digital agency that partners with you in growing your brand online. I help you build your brand while providing comprehensive web development coaching and services.
Get Customized Quote
My Portfolio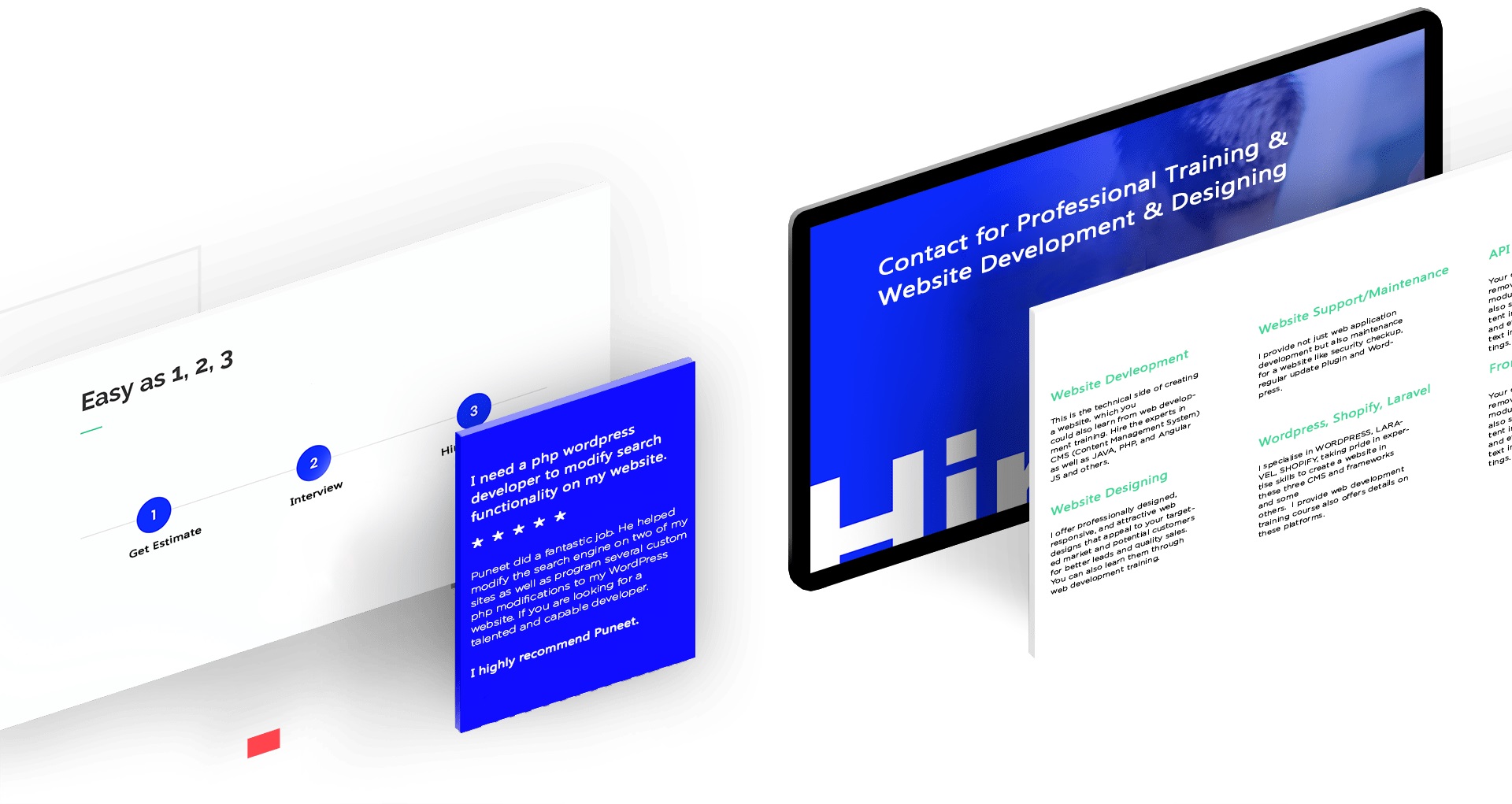 Website Design
Web design focuses on the theme and interface of the website so that the look and feel are consistent with the brand that your business wants to project. 
Website Design
I offer professionally designed, responsive, and attractive web
designs that appeal to your targeted market and potential customers for better leads and quality sales. You can also learn them through web development training.
Website Development
This is the technical side of creating a website, which you could also learn from web development service training. Hire the experts in CMS (Content Management System) as well as JAVA, PHP, Angular JS and others.
Wordpress, Laravel, Shopify
We specialise in WORDPRESS, LARAVEL, SHOPIFY, taking pride in expertise skills to create a website in these three CMS, frameworks and some others. Our web development training course also offers details on these platforms.

Website Development
This is also called web programming and it involves creating a website from scratch with the use of the latest tools and languages such as CSS, HTML, JavaScript and the like. 
Built From Scratch
You can learn how to build websites from scratch when you participate in our web design and development course. I work closely with my clients to know their business goals and objectives for their website.
Choose a Premade Template
I offer theme development and customisation of any themes for WordPress and Shopify. You can also get web development training to maximise our ready-to-use templates and tools.
Maintenance & Updates
I provide not just web application development but also maintenance for a website like security checkup, regular update plugin and WordPress.
My Website Design and Development Process
Through the years, I have come to follow this process and have found it to be highly effective when creating the website design and development of each client.
Collecting Information
This initial stage, getting all details from the client including his business goals and how you can create the website to help him succeed in his actual business is most important. The information collected covers the purpose of the website, the goals of the website, its target audience and content to be created for it.
Conceptualization and Planning
On the information collected, I can now create my client's website concept and develop a site map. My site map will cover all areas of the website, which will serve as my guide on what content will be needed for each page and how to develop a good navigational structure that will be ideal for your client. 
Design and Development
On what was planned, the website's appearance and feel are made. Your target audience will dictate how this will become since it should be created to be appealing and easy to navigate for them. Your company logo and color scheme is also determined at this phase.
Testing and Delivery
Approval of the prototype design showed to you, the actual website pages are created and checked to be easily navigated by your clients. The contents for your pages have also been written and published at this point. 
What question do you have about your web development and design, or your website maintenance?
For a more in-depth discussion of your website needs, call me today! I will be happy to assess your website-related needs and provide appropriate solutions to these.
Website Development
Website Development without using any plugin
I created theme from scratch and made everything dynamic without using any plugin. I used bootstrap4 and didn't copy any design from another source.
Web Development, Web Designing, Responsive, WordPress
Website Development
Dental Portal
I created complete "Dental Portal" for my client to manage all of their dental offices.
PHP, WordPress, Web Development, Web Designing, Responsive
Hello! I'm Puneet Chawla. I've Been Building Websites for 5+ Years
I'm an expert Web Developer and Designer, specialising in PHP, WordPress, and Laravel. On top of my excellent technological coding skills, I'm also a professional trainer in web development training.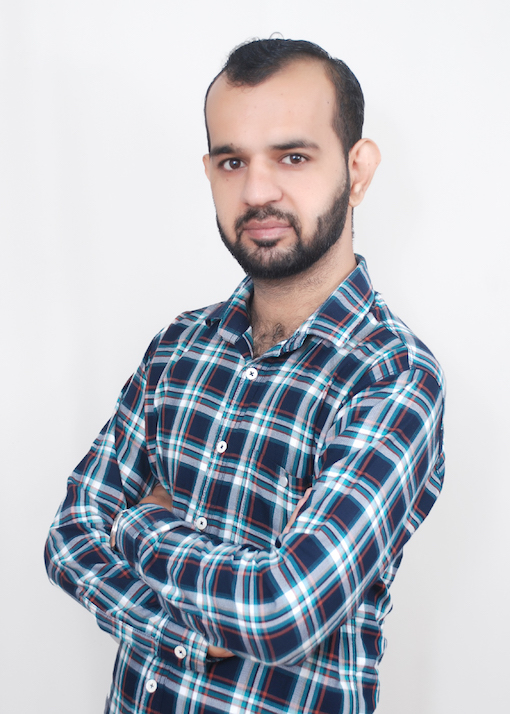 Experience
Software Engineer (ASP.NET, C#, MVC, Entity Framework) | Imbibe Technologies –  1 and 1/2 Years

Trainer and Developer (C, C++, Java, ASP.NET, SQL) | MDA ITHUB INFOTECH PRIVATE LIMITED – 1 and 1/2 Years

Web Development / Business Development as a Freelancer – Approx 4 Years
Education
Master of Science (M.S.C) | Kurukshetra University

PGDCA (Post Graduate Diploma In Computer Applications) | Kurukshetra University

Bachelor of Arts (B.A.) | Kurukshetra University
What is Web Development Web development is the work involved in developing a web site for the Internet (World Wide Web) or an intranet (a private network).   Main roles of a web developer: Building the actual interface through which a user interacts with the website....
read more
Dental Portal (WordPress)
Puneet was absolutely great to work with. He is super knowledgeable and has a great can-do attitude. He is always available at a moments notice and does great quality work. We have used him for two projects so far and will use him again for future projects. Would definitely recommend him!
Bullhorn ATS Website Integration
Puneet was very good at managing time and making me aware when there was a challenge. He completed the project in a minimal number of hours.  
THEME CUSTOMIZATION
Puneet did a fantastic job. He helped modify the search engine on two of my sites as well as program several custom php modifications to my WordPress website. If you are looking for a talented and capable developer I highly recommend Puneet.